HubSpot Dashboard
Fall '12
Description
I was the lead designer for the project to reimagine the HubSpot Dashboard. The dashboard is the central hub of the product and is critical to user engagement.
Goals
Increase engagement
Help users understand the breath of HubSpot
Design a modular system to allow for customization
Improve zero state
Responsibilities
User Research
Ideation and Mockups
Front end code
What I learned
How to conduct interviews and how to properly gain insights from them
How to think in systems instead of singular screens and elements
The nuance of dashboard design. What's my number and is that good or bad?
HubSpot Dashboard
The three most important numbers to HubSpot customers are total visits, leads, and customers. You're also able to change the timeframe and what you're comparing it to.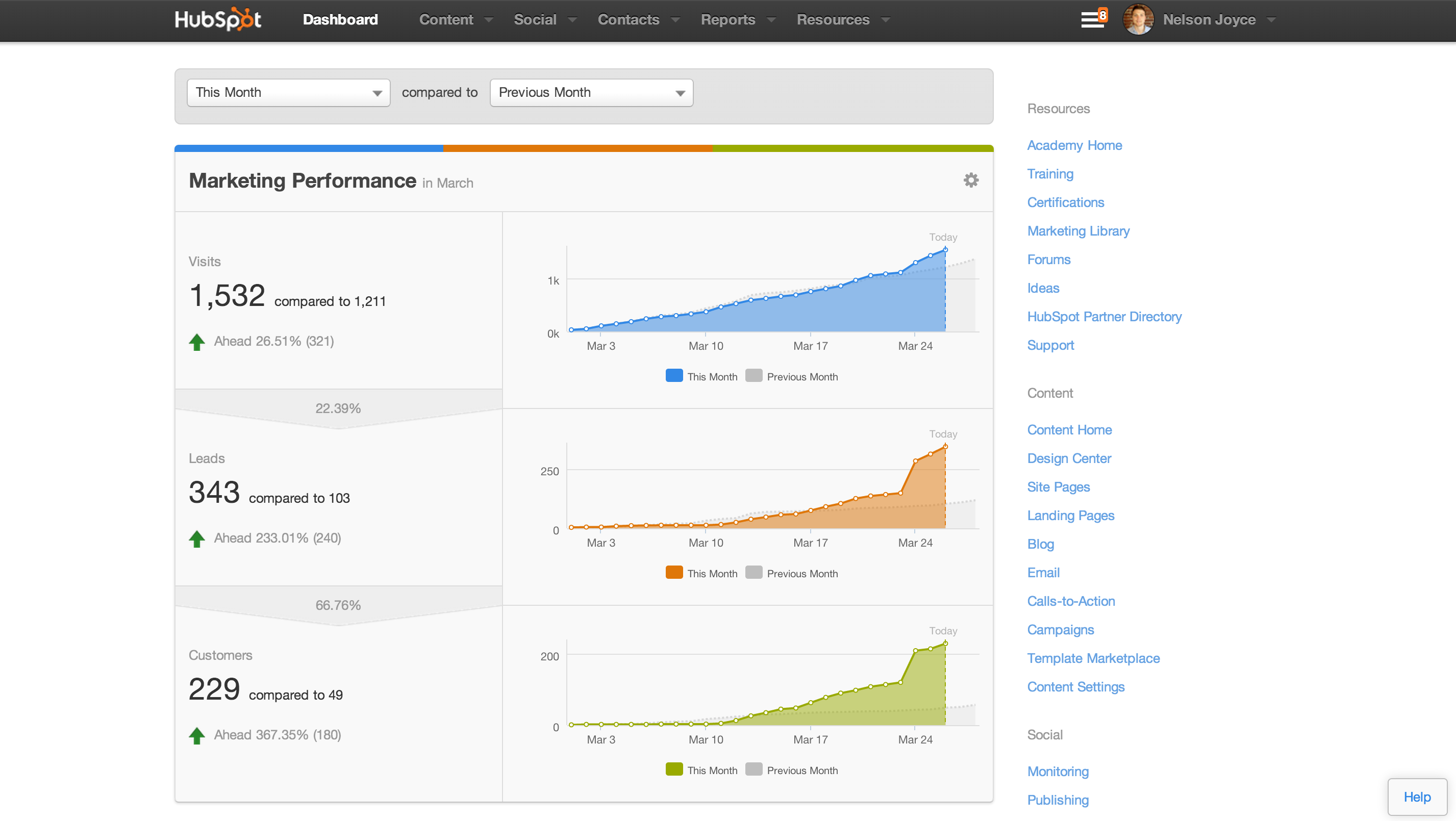 HubSpot Dashboard Lower
Here are the lower modules, you'll notice that each module has the same layout and can grow or shrink. You'll also notice the colors for each module, these colors are consistent throughout the product.